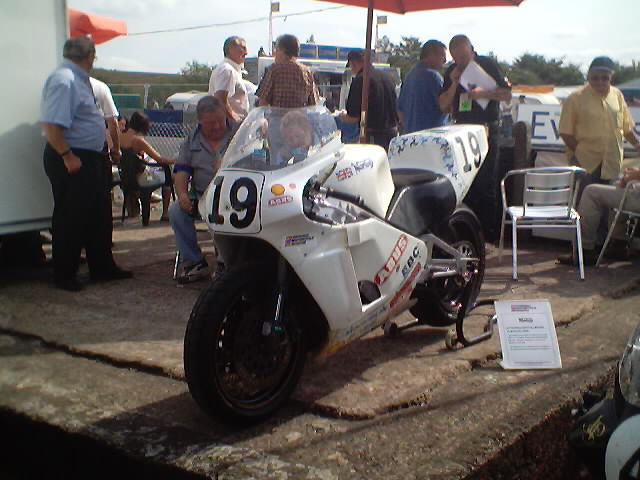 The famous rotary Norton, ridden to TT success by the late Steve Hislop against Carl Fogarty in the memorable 1992 race, setting a new outright lap record ! UGP 2003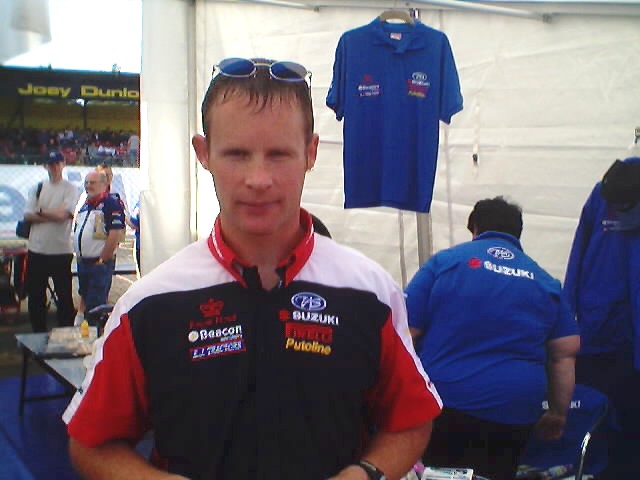 TAS Suzuki rider and IOM TT winner, Adrian Archibald. Adrian set an astounding new lap record at this years UGP of 128.20 mph !! Fuggin' Awesome !!! UGP 2003.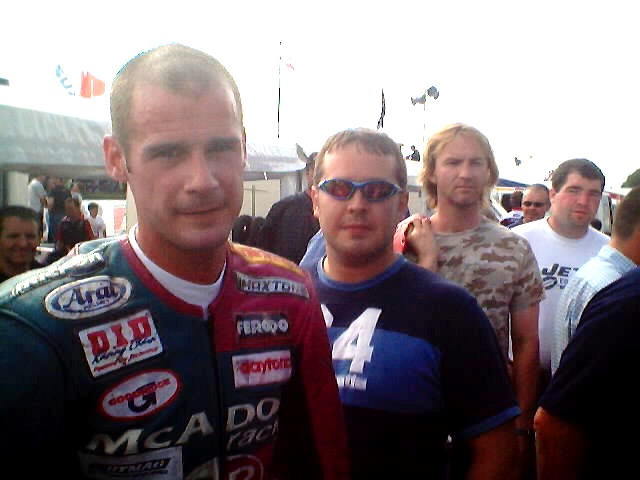 McAdoo racings, Ryan Farquar (Rab Mr Cool & Big Roy in background) UGP 2003.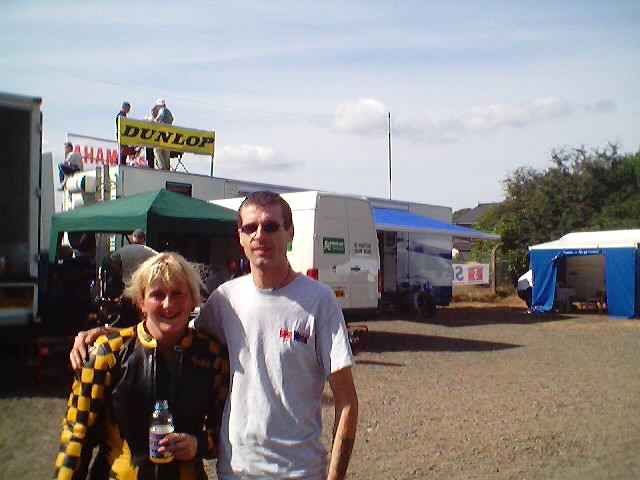 Ricky with Englands, Anita Buxton. 1000 Suzuki and 400 Kawasaki
(This girl aint slow !!) UGP 2003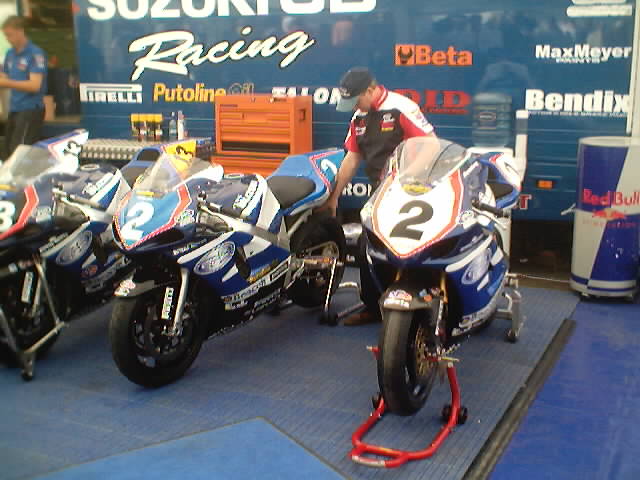 Bruce Anstey's stable of TAS Suzukis UGP 2003.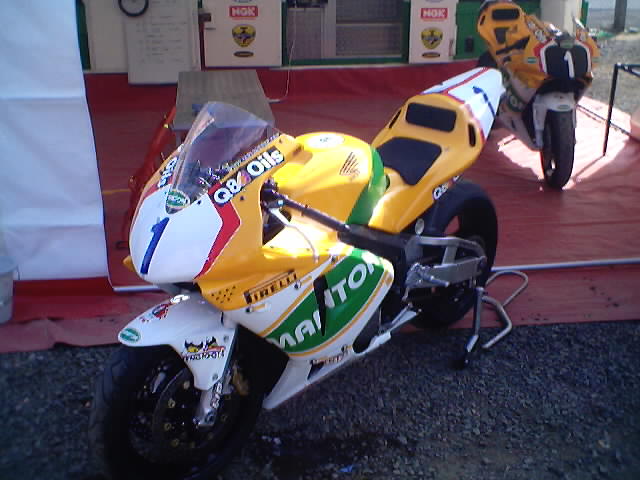 Ian Lougher's Manton Honda UGP 2003.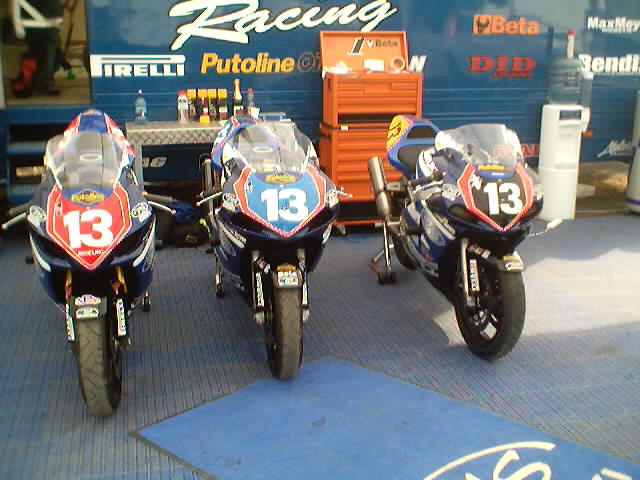 Adrian Archibalds TAS Suzukis. UGP 2003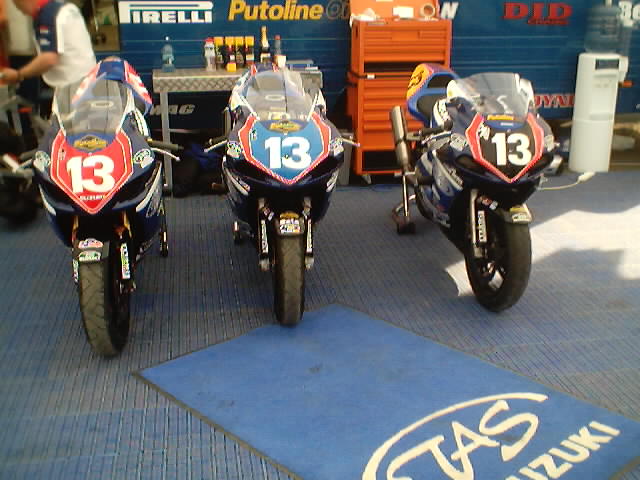 Archibald's Suzukis again! Shhlluuuurrrp ! (Oops sorry, am I drooling ?)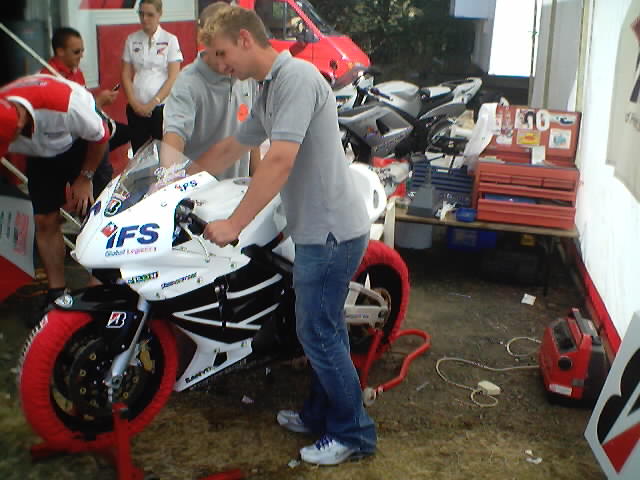 British Supersport rider Ryan Rainey and his IFS Honda, ridden to a UGP win by Darran Lyndsay. (John McGuinness took his other Honda to a third ) UGP 2003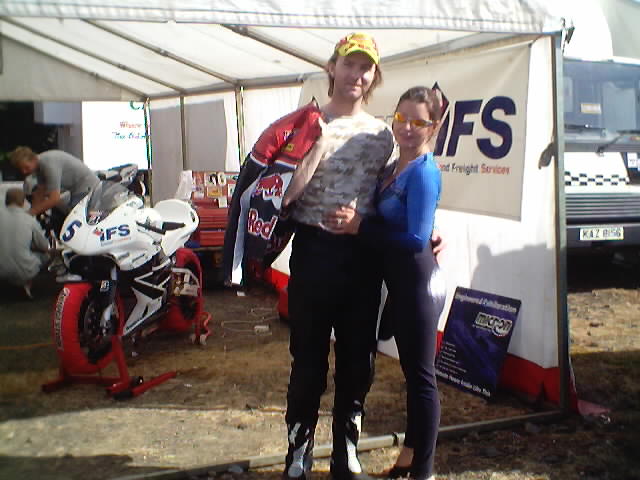 Big Roy on the pull (in his dreams!) haha, with IFS promotions girl. (is that a gun in his pocket ?) :-) UGP 2003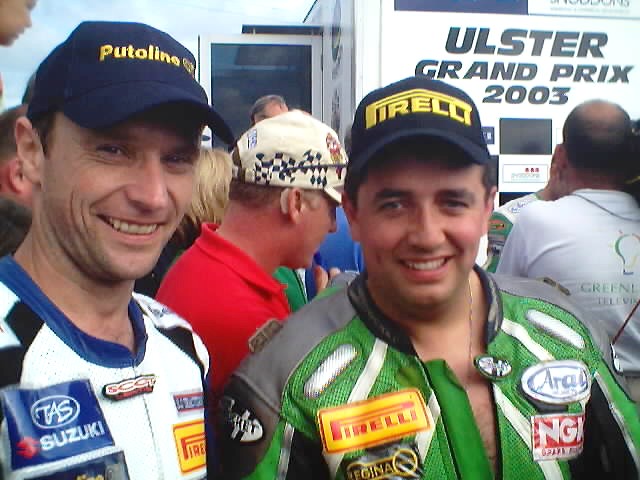 New Zealands, Bruce Anstey with Richard Britton. UGP 2003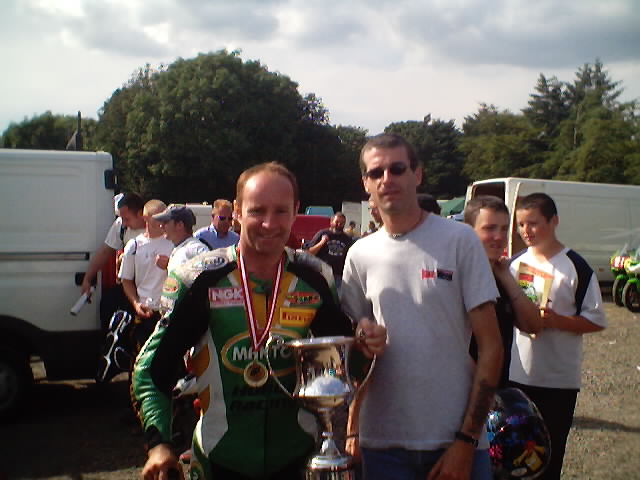 Who is that beside Ricky ? :-)
Ricky with TT winner Ian Lougher, following his UGP Superbike win. UGP 2003
Ricky giving Ian some race tips ! (as if) lol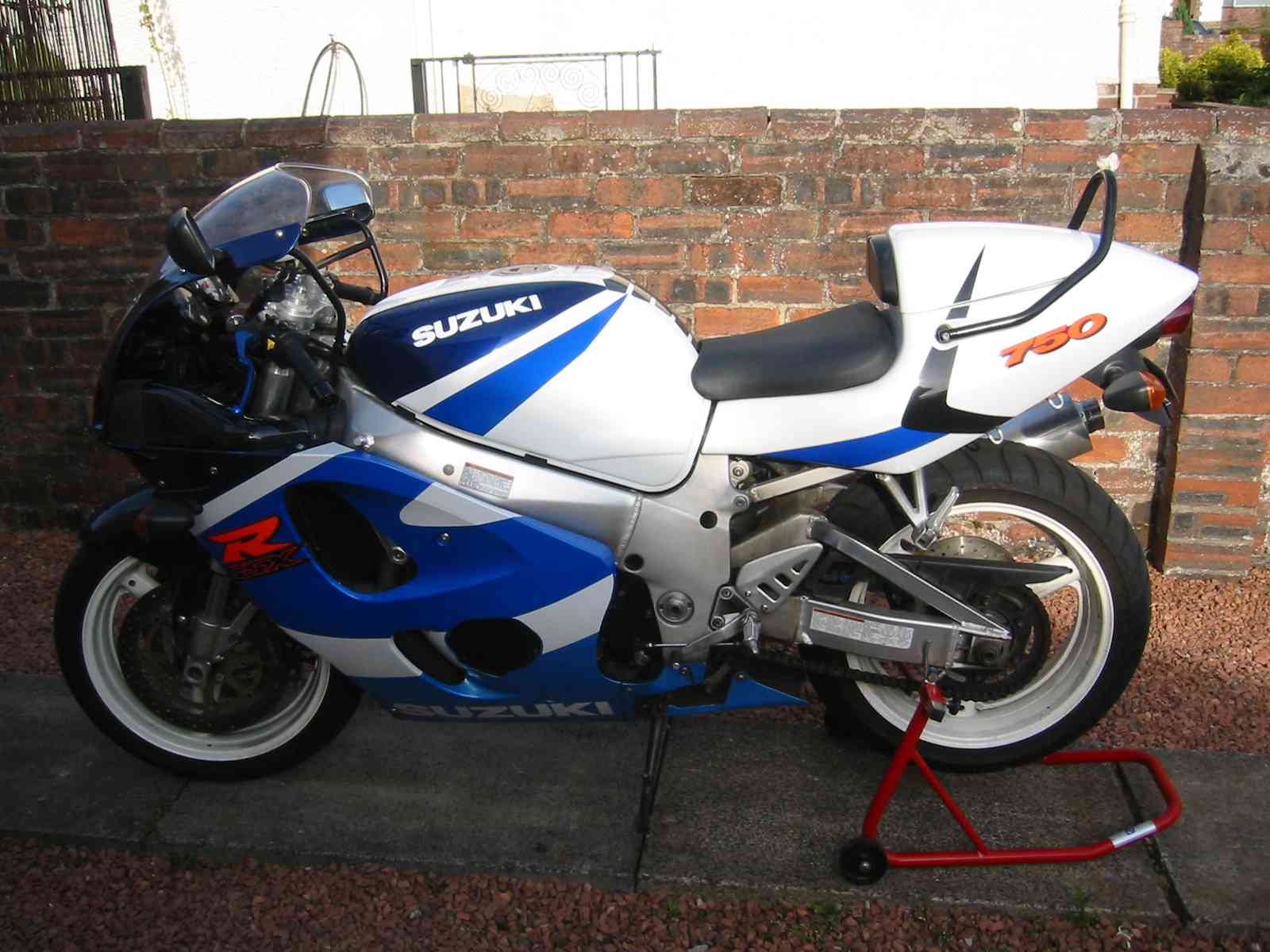 Bryan Forsyth's Gixer - Ayrshire Scotland