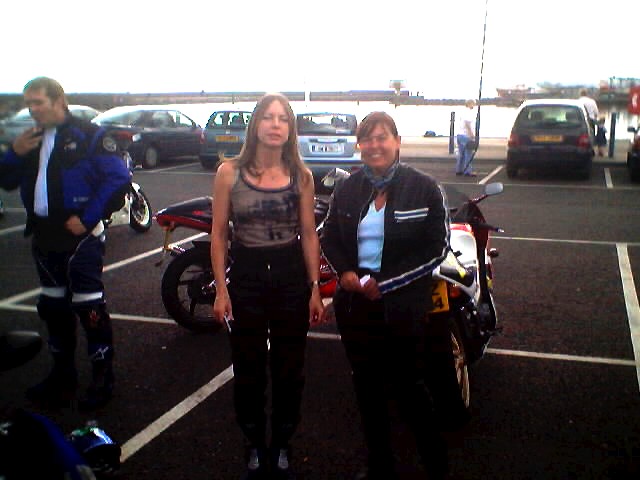 Ruth (me missus) left, and Leslie. Before the start of the Quay Vipers MCC, Antrim Doggie Sanctuary rideout from Carrickfergus. August 04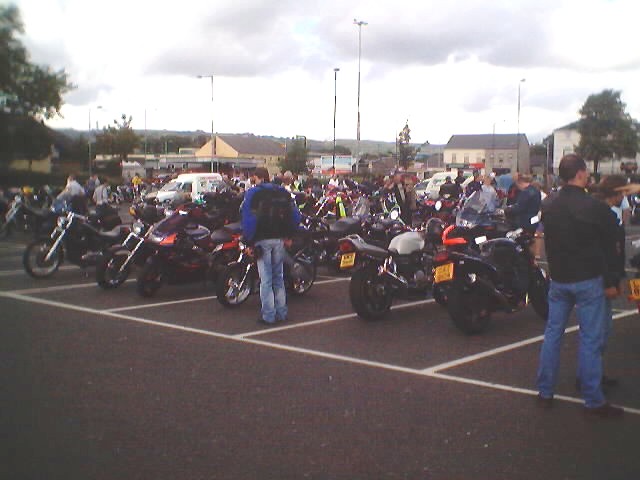 Carrickfergus carpark before the Doggie Run. Thats only the few I could fit in the shot !! If you look closely enough you might see yourself or your bike ? Only if you were on the run though !! LOL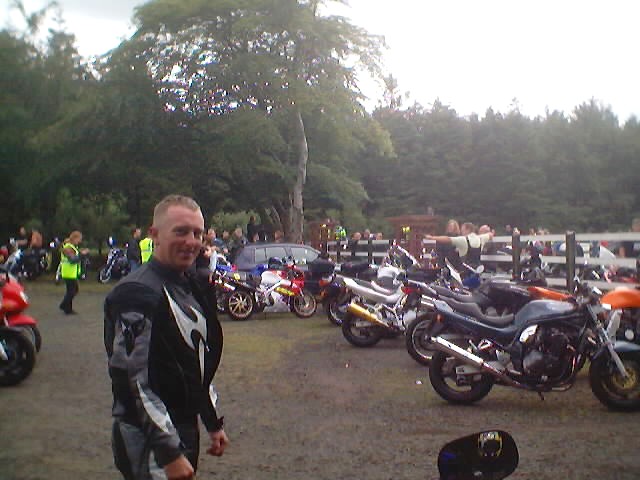 Meeky !! Or cockaleeky, :-) in full pose at the Ballyboley Inn, during the stop on the Doggie run.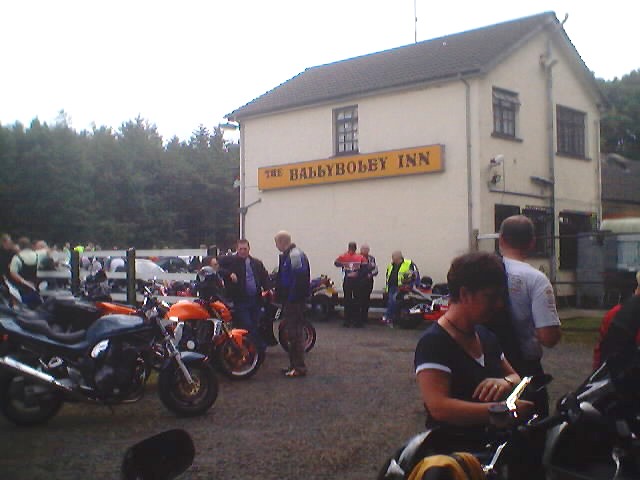 Ballyboley Inn, watering hole, Doggie Run again. It dose'nt look it, but it was warm and dry !! lol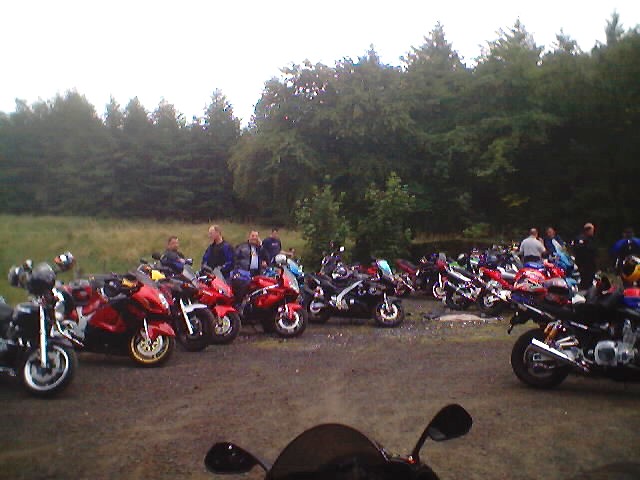 Some more of the squad from the Doggie Run, yet again at the Ballyboley. Have you seen your bike yet ?? :-)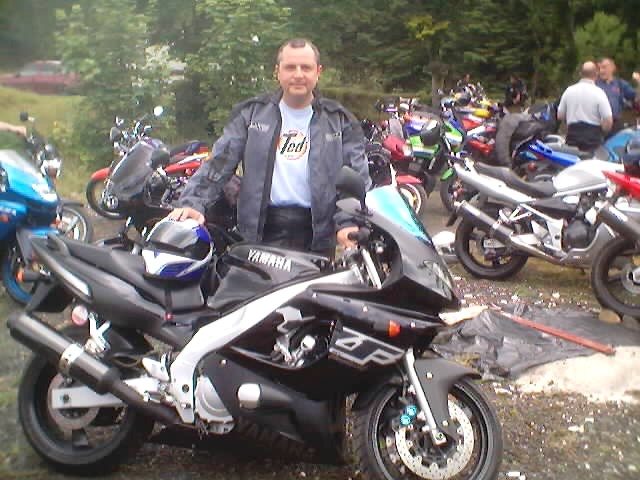 Mark Mooney and his Thunderace. Doggie run.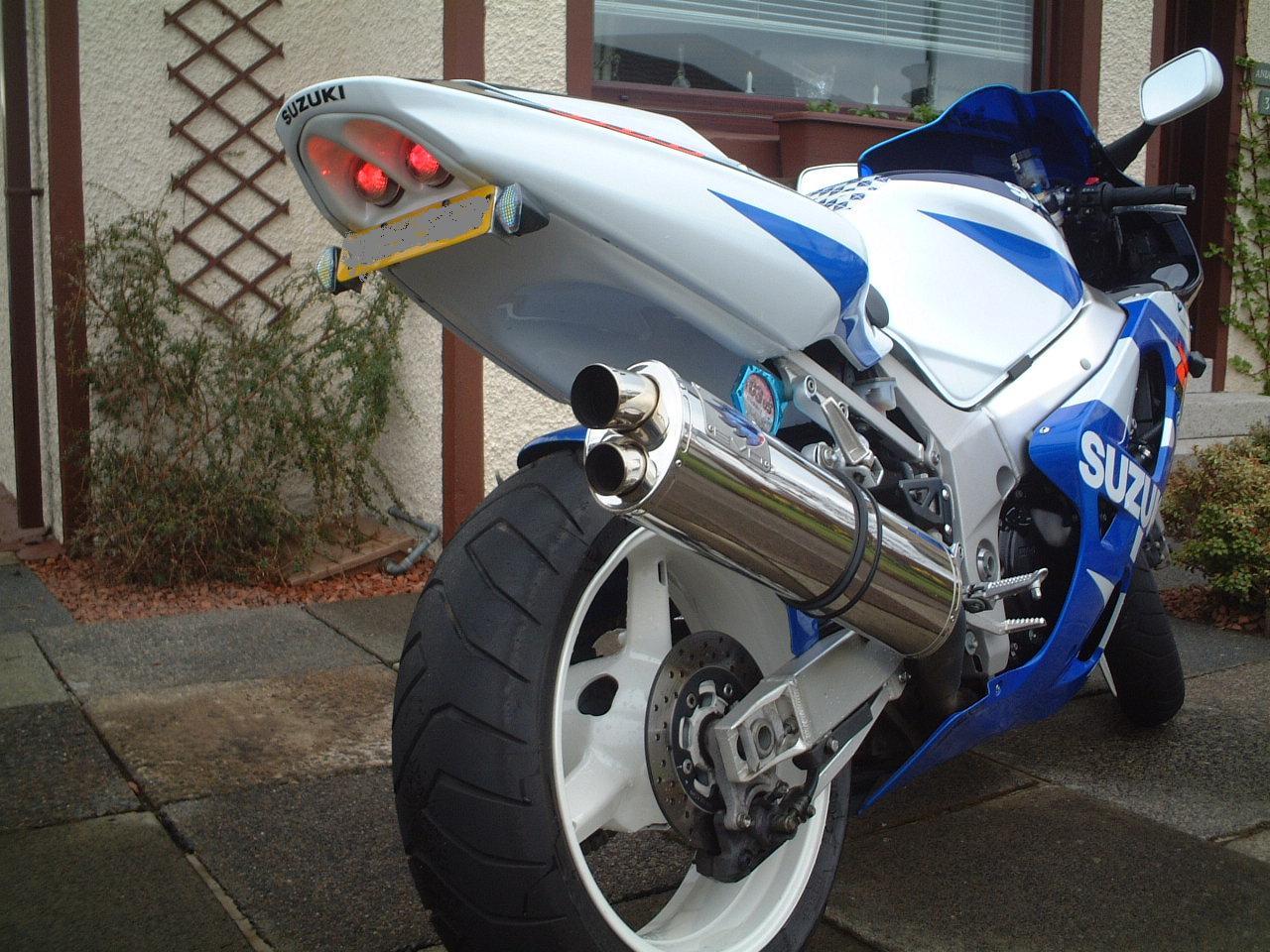 Bri fae Scotland sent us this pic of his gixer. One of the lads from Scotland we met on the way to the Ulster Grand Prix, 04.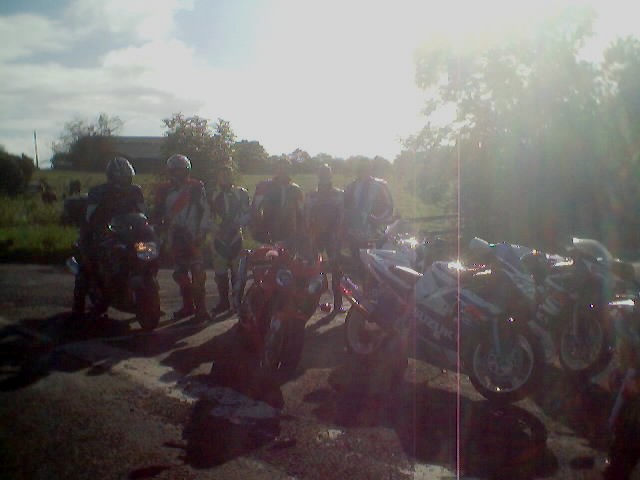 Here's the Scots lads on the way to the UGP. If I could take photos I'd have got the sun behind me. lol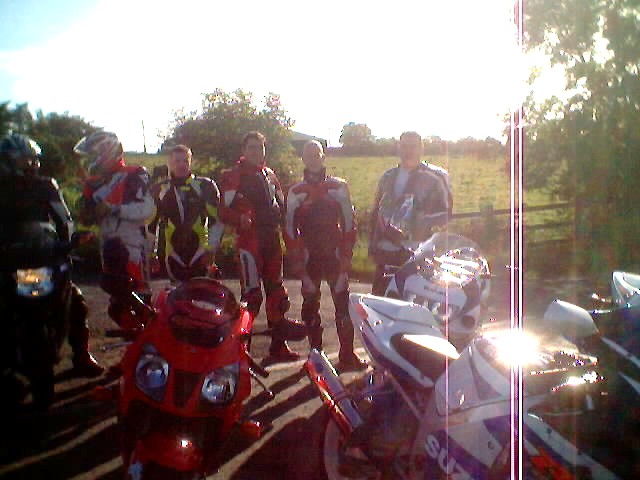 The Scottish lads again, only this time a little brighter and a f***ing big reflection off the tank. lol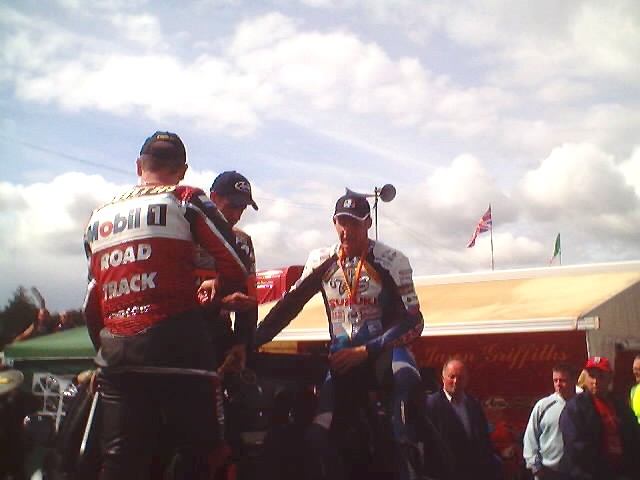 Jason Griffith, Ryan Farquar and Adrian Archibald set off on their victory parade. UGP 04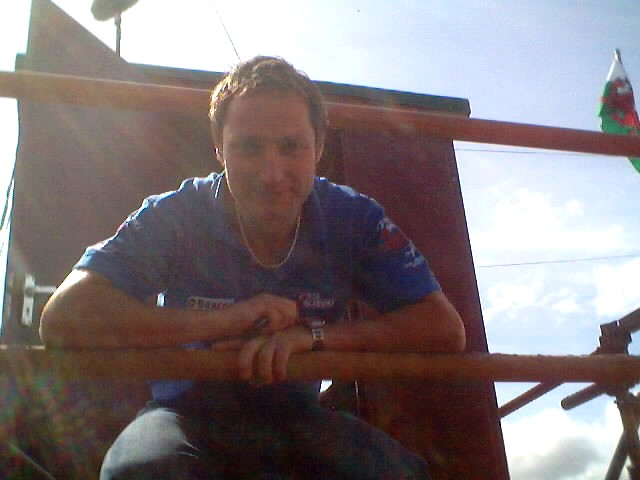 Adrian Coates, takes time for a photo and chat at the UGP 04.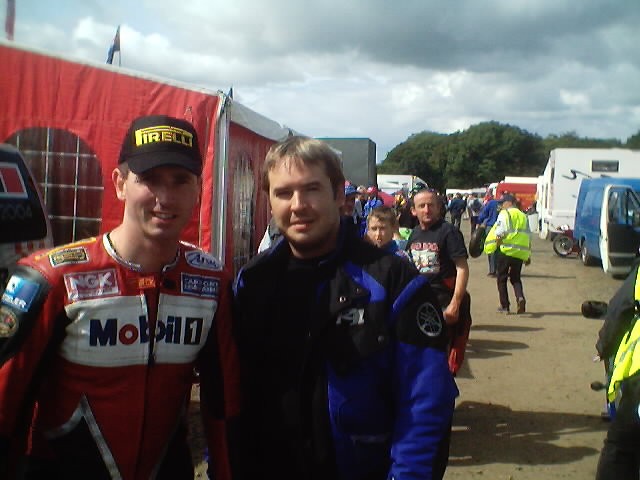 Rab with Jason Griffiths at the UGP paddock 04.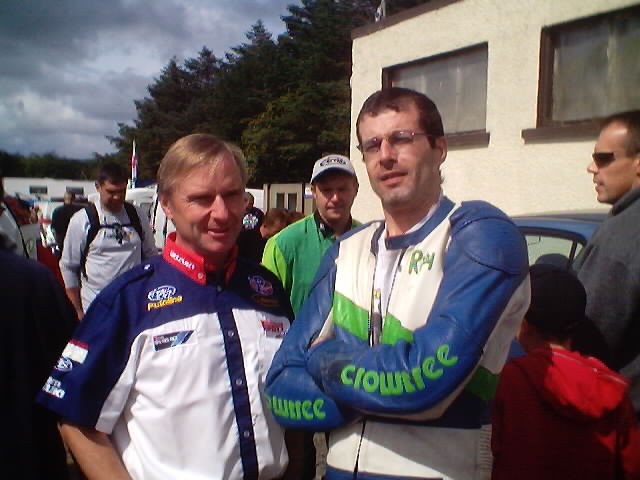 Me and ex Formula 2 World Champion and TT veteran, Brian Reid, get chatty at the UGP 04.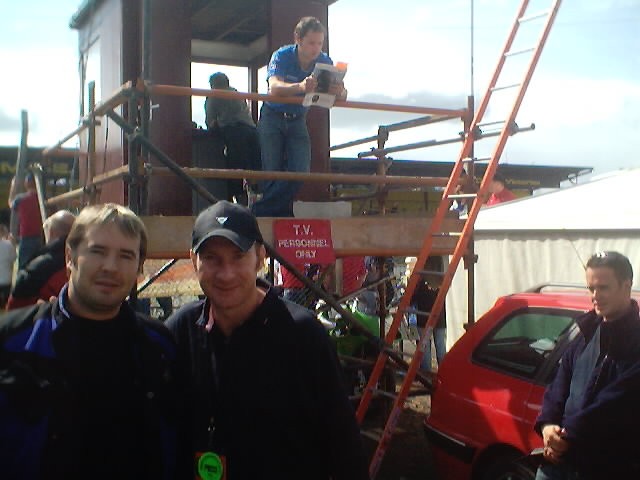 Rab and BBC Sport anchorman Stephen Watson exchange tips for who will win the final Superbike race. Decent bloke is Stephen !! (Adrian Coates studies the form in the background)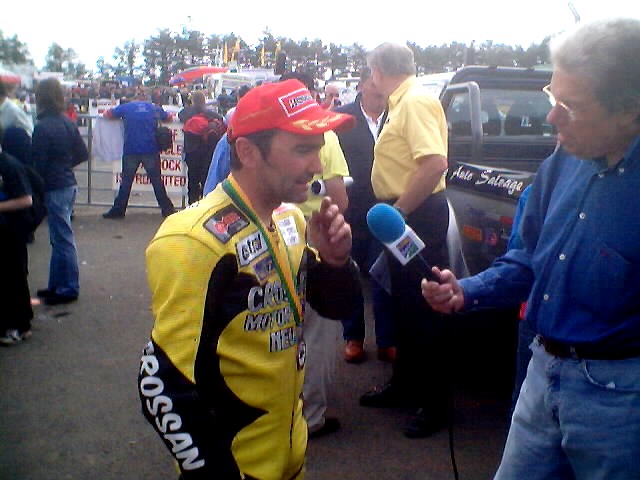 Last of the legends, Robert Dunlop, tells the TV crew that this will probably be his last UGP. He's off for surgery to lengthen and straighten his mankey leg after the horrific injuries received at the TT in the past.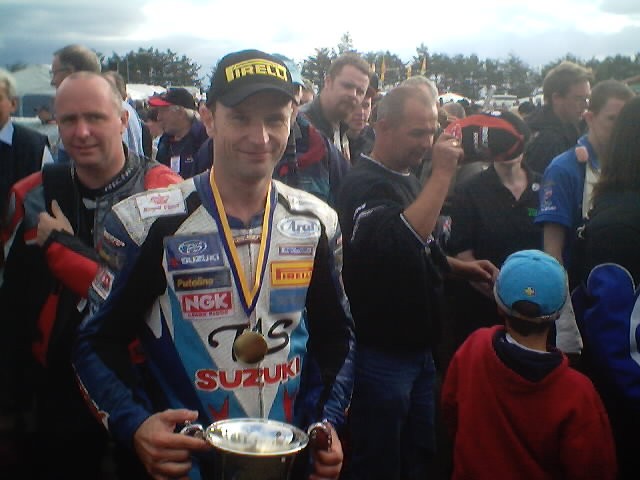 Top man !! Kiwi Bruce Anstey, has time for a pic and a smile, after winning the Superbike event and setting an incredible new lap record @ 129.038 MPH !!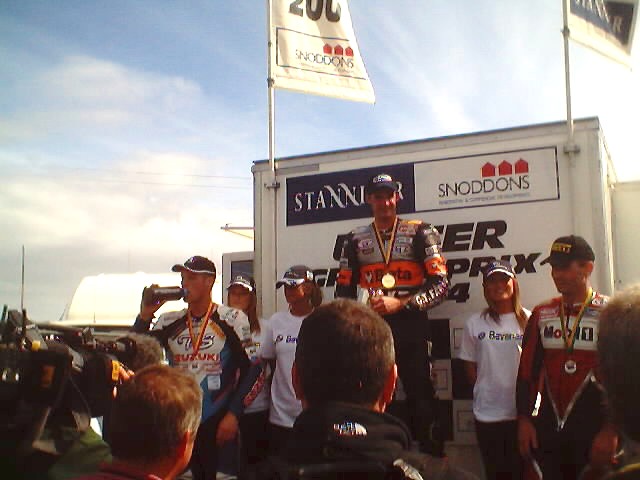 Ryan Farquar picks up his man of the meeting award. Adrian Archibald and Jason Griffith share the podium.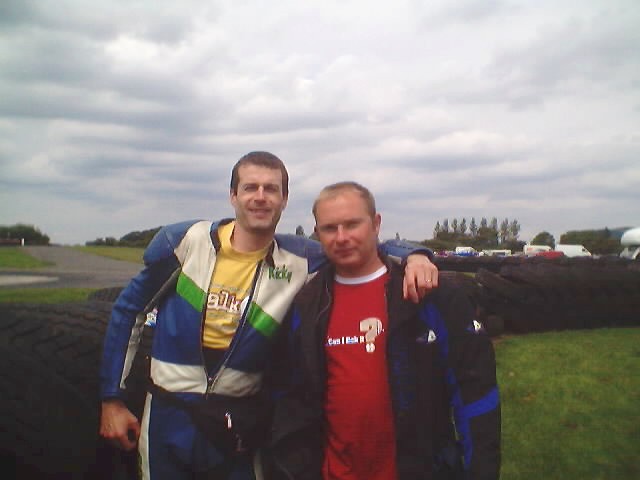 Me and Willie Smooth at Nutts Corner :-)