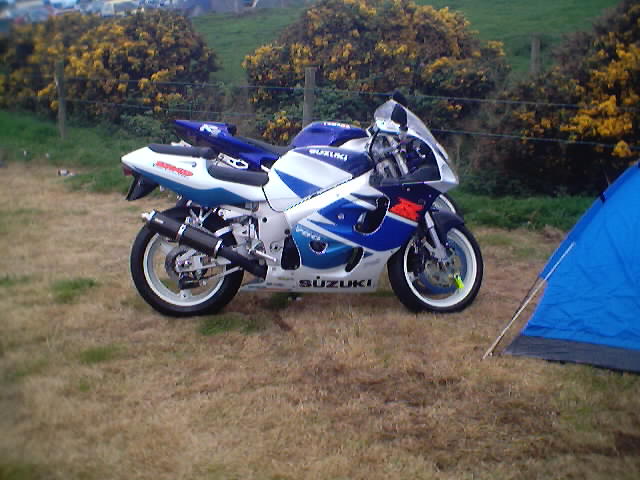 Northwest campsite saturday morning, the bikes take a breather with the luggage removed.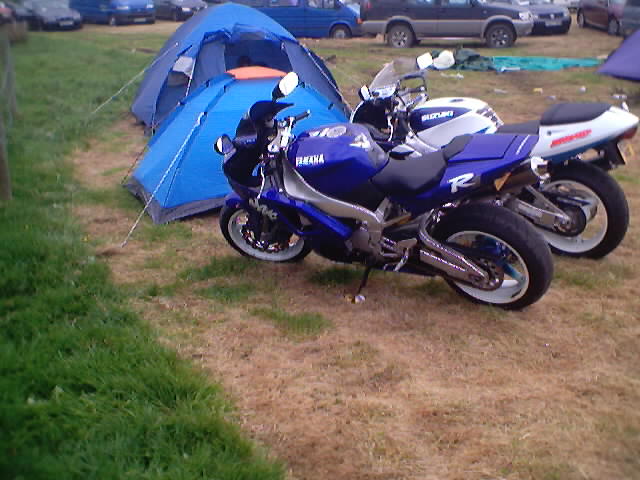 The guard bikes keep a watchful eye and protect the tents with their lives !!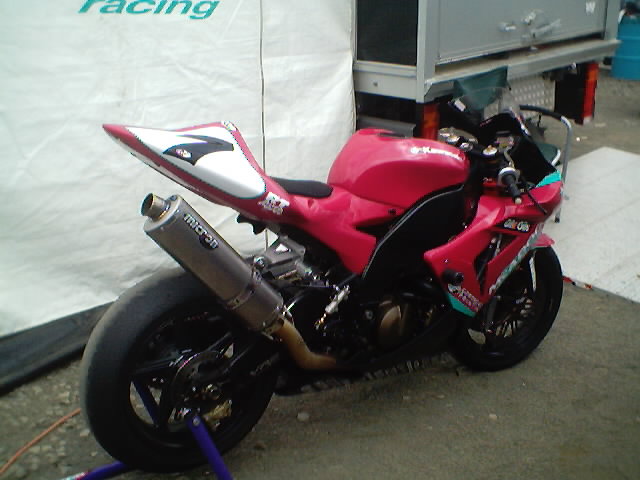 Ryan Farquars immaculate McAdoo Racing ZX10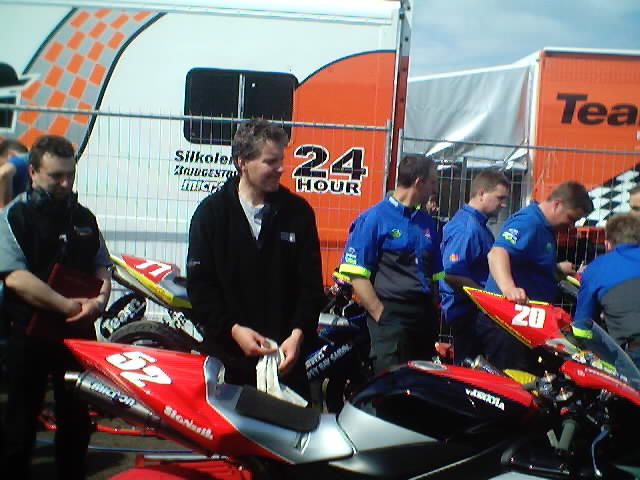 Fergy, with Ryan Rainey's Tilstons R1. I dunno what he's cleaning with the cloth ? lol
What can I say ? They have this animal attraction towards me ?..... (yep, they want to rip your throat out) Rab.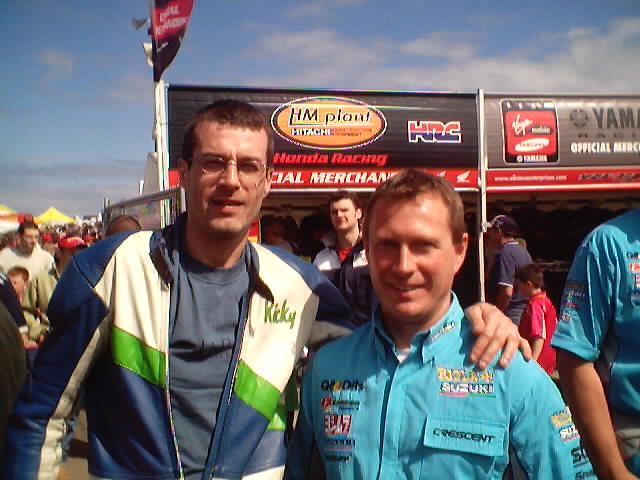 Ricky and Rizla Suzuki's John Reynolds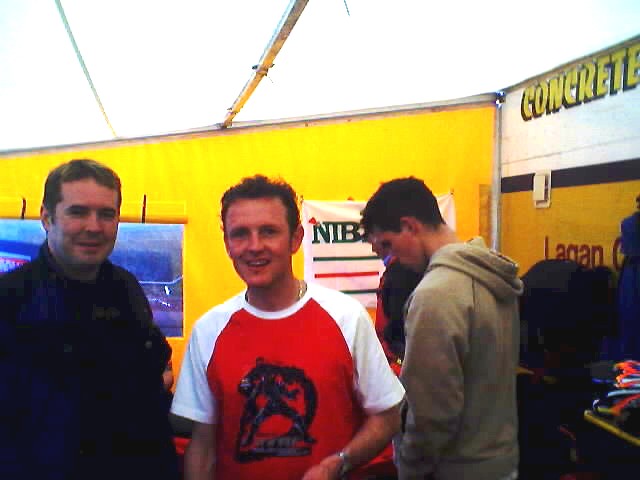 Rab has a word with Darran Lyndsay between races.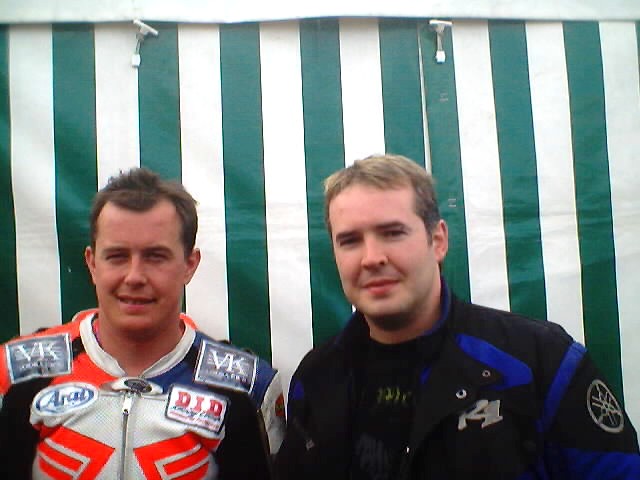 John McGuinness and Rab after the final superbike race. Did'nt feel much like smiling, John, as he'd just dumped it from a podium spot. :-)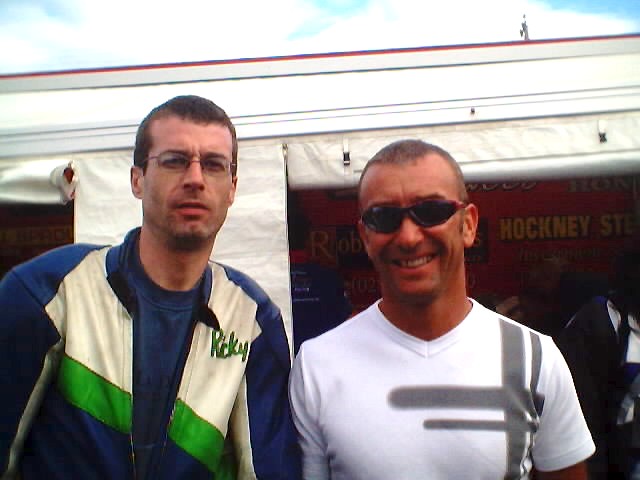 Me again with Top Scot, NW and TT winner Jim Moodie. The cameraman was Rab. He could have waited till I smiled !! lol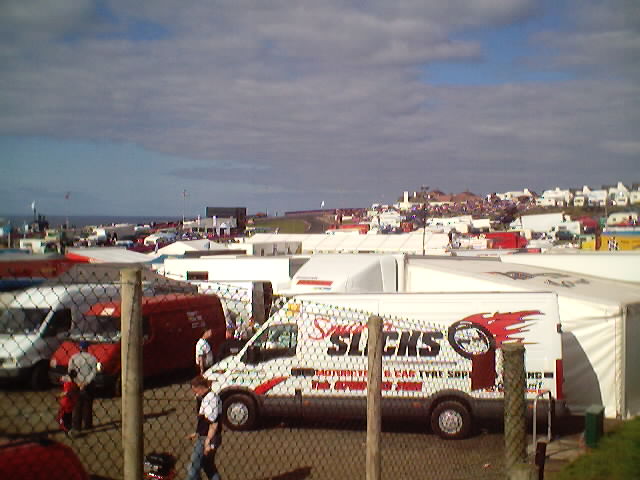 A nice view over the back of the pits.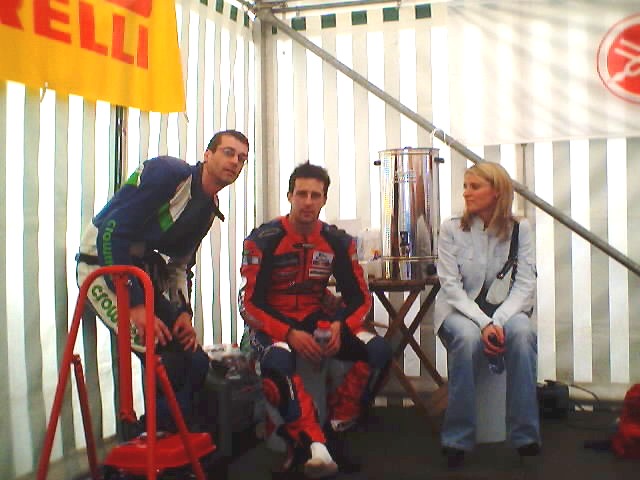 Me having a yarn with Scotsman, Callum Ramsey and his missus. He was struggling with a nasty right ankle injury.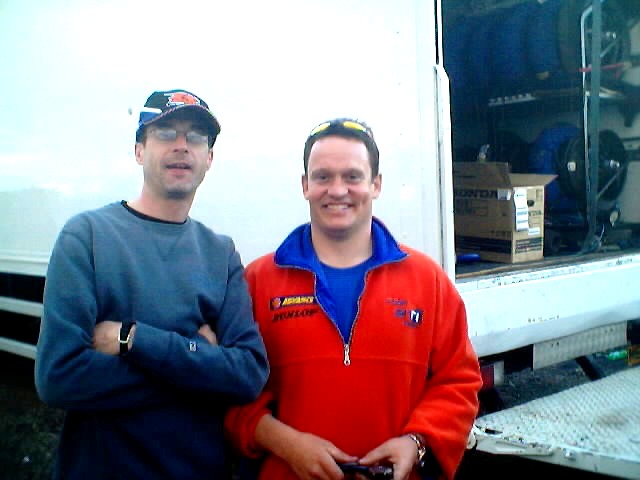 Me again with ex North West, TT winner and thoroughly decent bloke, Scotlands Ian Simpson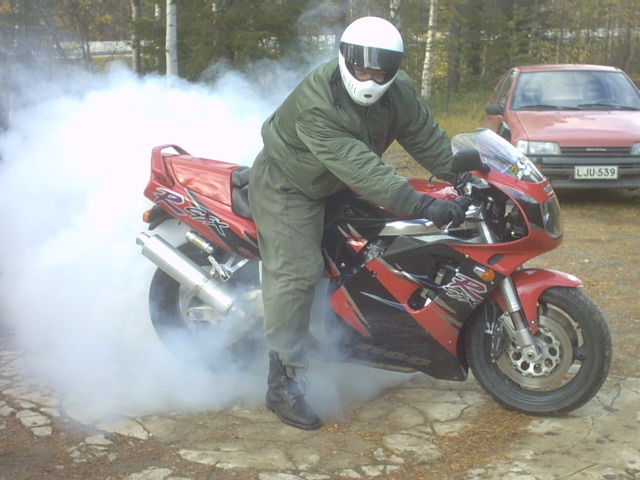 Mad Iba with his Gsxr
Adrian Archibald and Bruce Anstey's Suzukis, prepare for the final superbike race.